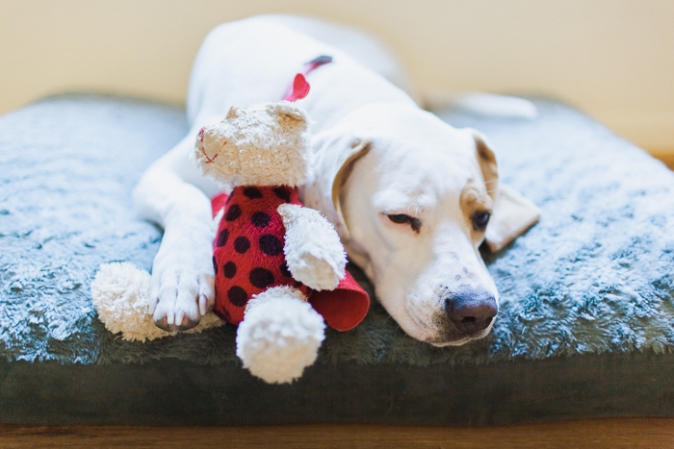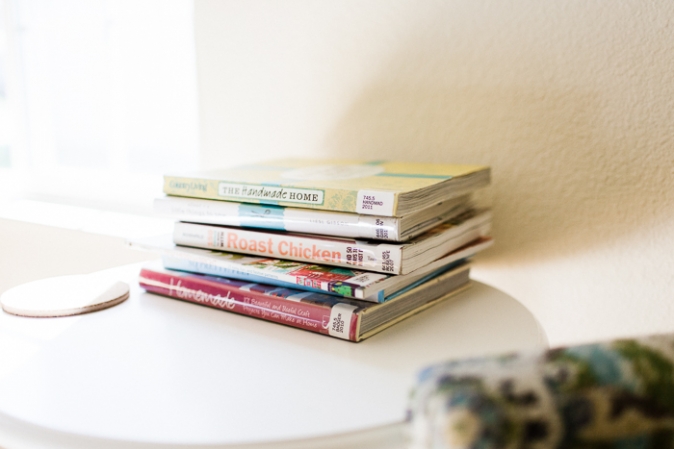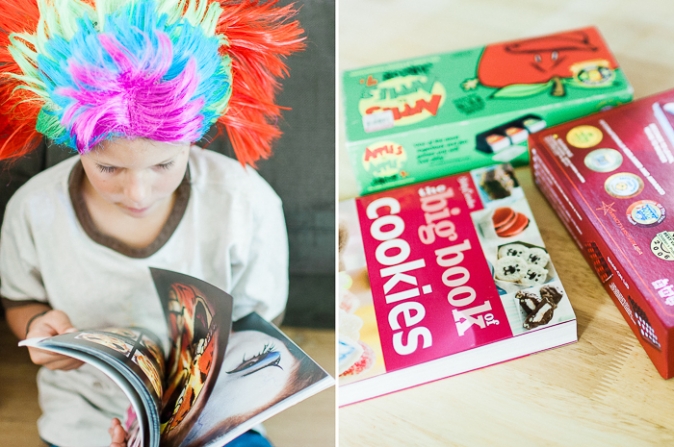 As I looked back recently on my blog posts from several years ago, I realized I actually like my posts from before I was trying to be an awesome photographer better than the ones after.  When I started learning about photography, I lost the story that went along with the photos as I attempted to go for "the shot".  Today I am more capable of capturing a nice photo while also telling a story, and that's just what I want to remember to do here– to share our story in pretty pictures, even when the picture isn't as perfect as I want it to be.  The story matters more than the perfection of the photo.  So, here is the story of life inside our home lately.
:: Weekly trips to the library to stock up on all kinds of books, both fiction and non, that are currently inspiring all kinds of learning
:: Trips to the awesome thrift store to fill our game closet and our evenings together (with board games and laughter)
:: Kids making big messes all over– forts, crafts, airplanes, shops, robots, hospitals, and more
:: Harry Potter FEVER (Ashton has listened to the entire series on audio book at least 4 times now), I am now re-reading them, and the movies are being enjoyed as well
:: I am making gallons and gallons of wine from the berries picked this summer
:: Matt is enjoying cooking outdoors, I am loving eating outdoors, and we are all enjoying the kale chips I've learned to make
:: Ashton made a recipe book along with her own improvisational cake, which was actually surprisingly edible (the happy face photo is from my telling her I enjoyed it)
:: Cedar is loving a book called Kids Baking, and every day finds a new fun sweet treat to prepare
:: Halloween crafts and preparation are in full swing, bordering on obsession
There you go.  Our life, our story, our home… told in pretty, and imperfect, pictures.