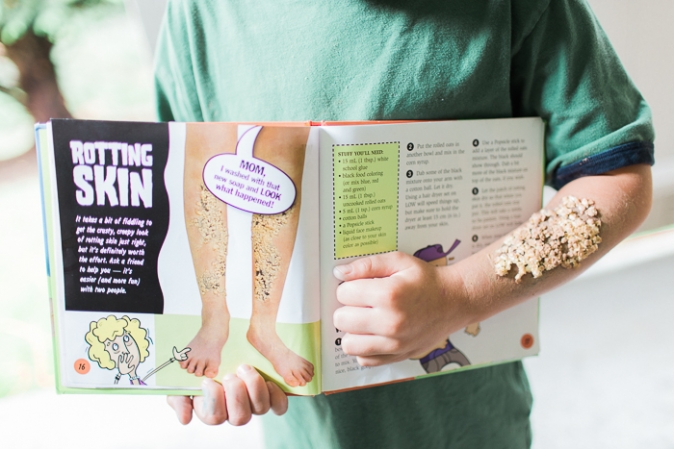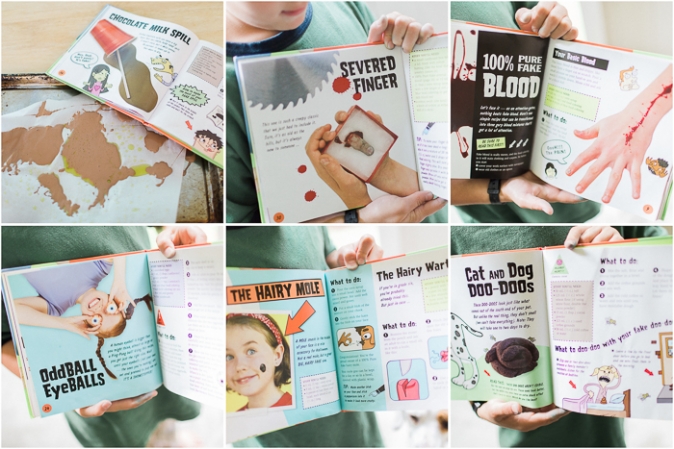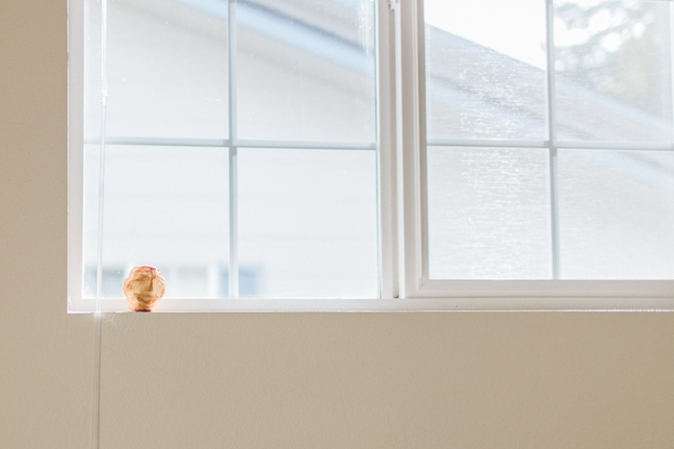 Again, you wanted to see something gross when you came here to see pretty pictures, right?  Welcome to my world!  I am sorry to startle you, but my reality is that I am mother to an imaginative, creative, and determined young man who recently committed himself to doing as many experiments as possible from the "100% Pure Fake" book he found at the library.  The library, it would seem, is both my savior and my curse!  Ashton, on the other hand, recently spread the living room floor with legos for a week while she built an entire town/kingdom, while listening to the entire Harry Potter series on audio book (again), in between creating gifts by round-loom knitting (and creating poetry books, making board games, crafting, playing dolls, etc, etc).  In all seriousness, this child is a creative machine.
This summer Matt and I made the choice to do away with video games for an indefinite period of time, which was a huge change for these kids whose daily iPad time had been a major use of their time and energy.  Although it's been a bit sad for Ashton, who played creative games, it's been amazing to watch Cedar explode with an endless stream of projects and ideas.  Getting off video games was just what he needed to stop being 'bored' and open his mind to possibility.  We are pleased with how things are going and proud of them for being so strong, willing and resilient.  I am proud of Matt and myself, too, for being such courageous and intentional parents (granted this was after a family vacation when we actually had time and space to notice and talk about our kids, and after camping where we hung out with our kids sans technology… perhaps we need family getaways more often!).
Outdoors, Ashton and I are planting what we hope will be a spring flower garden, and we've been doing our usual family woods explorations and neighborhood walks.  One adventure brought us to a water tank with graffiti that was just too cool to pass by without a photo.